The First Cookbook Revolution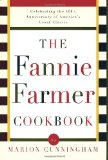 Fannie Farmer revolutionized preparing food in her famous cookbook
by specifying exact ingredients measured consistently and used in explicit steps. This approach works wonderfully for the inexperienced cook, or when tackling an unfamiliar dish.
But the need to follow specific rules can be stifling to the creative spirit and adds effort and stress to each meal, from the extra grocery store trips to fetch the listed ingredients to missing or misapplying steps.
The Way We Usually Cook
We don't usually feed ourselves this way; we  bypass the time consuming and rigid cookbook method for most meals. We use a few regular processes to cook the ingredients we have on hand.
Some of us were lucky enough to be taught cooking basics,  but many labor to learn techniques by repeated trials of by-the-book recipes.  However we came to our knowledge, the larger our repertoire, the better we eat most of the time.
The Un-cookbook
This website means to layout a general process for cooking a stew.  (More general recipes to come.)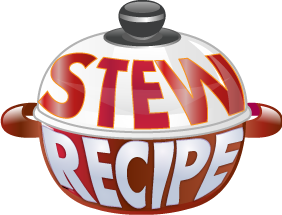 Whether a quick stir fry or an all-day Italian gravy; whether the main ingredient is meat, seafood or beans, general principles apply. Use our handy accordion cheat sheet with love and boldness!
But please be sensible, don't try one of these a-little-of-this-a-pinch-of-that for the first time at your next dinner party!  I apologize in advance if something goes wrong and your dish doesn't come out quite right. Leave a comment to let me know where I've steered you wrong!
But, I hope, over time, this method gets the bellies you need to feed, full and happy with a minimum of effort using whatever is on hand.
Love and eat!